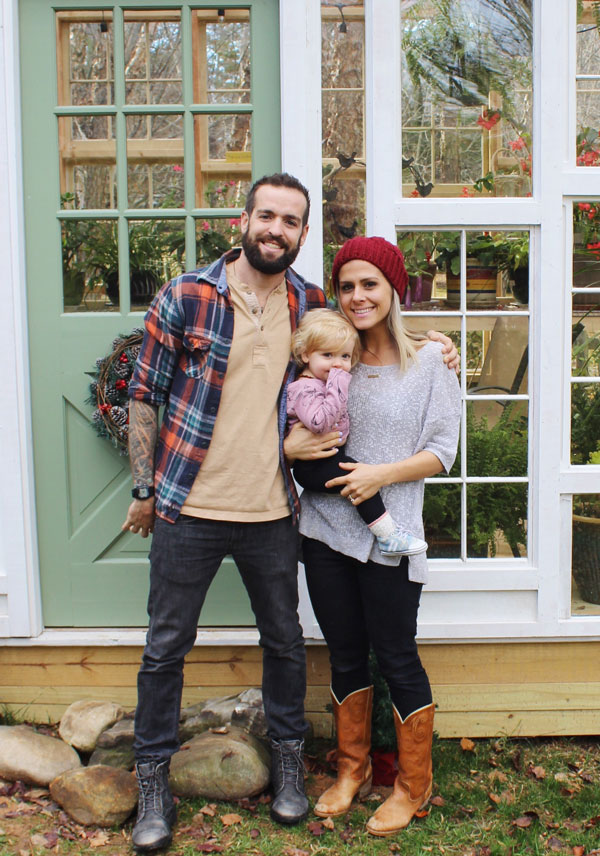 We are Clint and Haley Gooch. Clint has nearly a decade of construction and carpentry experience under his belt and is passionate about creating upscale homes that are uncompromising in quality. Haley is behind our creative marketing and brings the aesthetic and personal touches to the completion of our homes.
We met in 2010 doing global mission work. We primarily lived out of backpacks during our years abroad, so we learned to live very flexibly and simply. Throughout our time in countries like Haiti, South Africa, Nepal, and China, we lived amongst communities that had so little in terms of physical possessions (especially by American standards), but whose lives were so rich from deep connections to their culture, their land, their faith, and each other. Our worldview had changed dramatically, as did our beliefs on what matters most in life. It was a few years into this process that we discovered the "tiny house movement". It was so in line with our hearts and we knew we had to be a part of it.
Our desire for this movement is to see people uplifted and empowered and we want to use this company as a platform to do that. With a portion of the sale from each Mustard Seed Tiny House, you will help provide housing needs for our local community and for the communities across the world that impacted us so deeply.
We are excited to work with you in bettering our world one tiny house at a time!
We're a Family!
Over the years we have assembled a great team to serve in our mission to provide Awesome, Alternative, Affordable housing. Our team members all bring something special to help us grow into what makes Mustard Seed special.
Clint Gooch, Founder/President
Haley Gooch, Team Mom, Design, Social
David Taylor, Client Services Manager/Marketing
Kathy Ferguson, Office Manager/Orders/Bookkeeping
Pedro Covarrubias, Master Carpentry
Mark Chamberlain, HVAC
Jason Bonta, Electrician
Carlos Barajas, Plumber
David "D-Rod" Rodriguez, Production Manager
Dani Chavajay, Insulation
Brayan Lopez, Paint/Coatings
Fernando Castillo, Cabinetry/Casework
Louie DeFrancisco, Tile/Flooring
Bobby DeFrancisco, Flooring