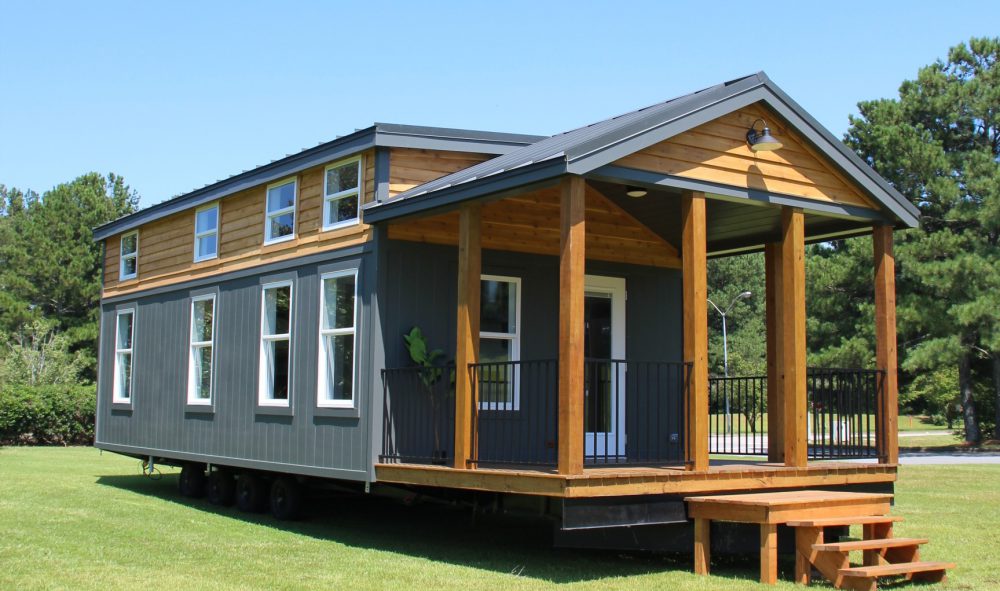 Mustard Seed Tiny Homes is pleased to announce the sale of our new "even bigger" tiny house…
The Jackson – Mustard Seed Edition
We are really pleased to bring you this  larger park model tiny house, packed with features and value.
It's about 10% more cost than a tiny house on wheels of the same length, but is 65% more house! It's just more "livable".
SPRING SALE ON NOW!
Reduced to $85,000 for this brand new show model!
This home comes ready to live in. Comes complete with appliances, entry stairs and RVIA certification decal. It just needs to be delivered and setup at your property (at additional expense but included in your loan). 
With more space for singles, couples and it has extra space for families. We know you'll love it!
With days like we're going through now, we are reminded how important it is to live with what we need. To live within our means, and to have the things which are important for living. The tiny home lifestyle is the greatest expression of this attitude. Living with a lower financial demand, and less to maintain, brings greater security and peace of mind. And there is freedom in having more of what you need and less of what you don't. It is our hope that tiny homes like the Jackson will become a long term solution for more and more families seeking the freedom that the tiny house lifestyle provides. So have a look, you may fall in love with it.

FINANCING
We are also pleased to announce new financing on the Jackson, and all our park model homes. Simply put, we have found the best deal we've seen for tiny house financing. Financing even includes transport delivery and setup of your park model home on your property. All in one loan package!
To learn more about The Jackson, visit our web page here.
If you would like to come see The Jackson in person, contact us to request a tour here.

The Jackson – 3D Tour
Options & Features
This home comes standard with upscale features you would expect in more expensive homes. The craftsmanship Mustard Seed has become known for shines in this beautifully designed tiny home. Features and options such as all natural, white oak counter tops throughout, fireplace, glass french doors,  with internal mini blinds and much more!
Click the button below to see more of The Jackson Park Model Tiny House – Mustard Seed Edition